Giving back to the community. Helping all of our neighbors!
Our family believes in giving back to the communities that support us, and we do so with a variety of outreach programs aimed at making life a little sweeter for those in need.
We enthusiastically partner with local food drives, Meals on Wheels with Senior Citizens Inc., Bethesda Home for Boys, and many others, in addition to encouraging regular fundraisers.
Always Helping!
The Mail Order Staff at our Savannah, River Street location participating in the ALS Challenge. As a company, a donation was made for every employee that completed the challenge. It was great fun and we ended up with almost 100 staff from across our family of brands participate!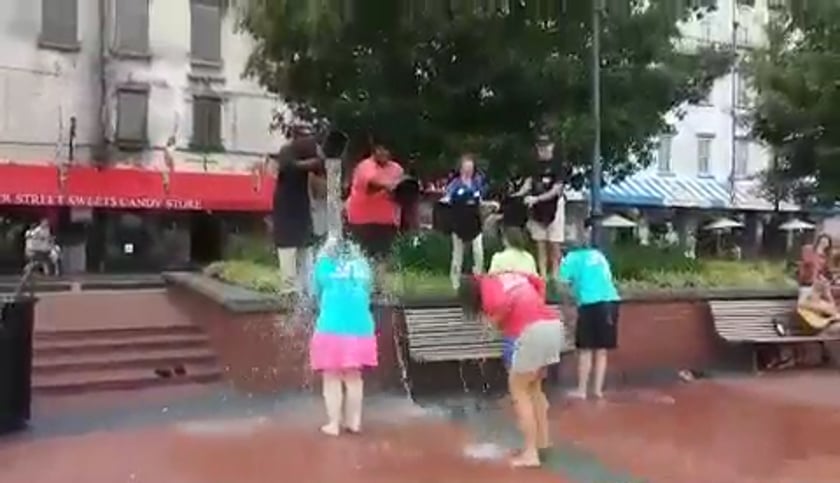 What folks are saying
Dave O., Yelp.com
A real candy store (kitchen whatever) this place is wall to wall floor to ceiling candy, fresh made in house, retro, brands you'll know, brands from days gone by if you can't find something in here you like then you really don't like sweets.
Dave O.
Yelp.com
ChattieCookie., TripAdvisor.com
I just love this place. The smell draws me in every, single time. They have samples available. They make taffy in house which is tossed at the kids (while it's being made). Very entertaining & puts a smile on my face. The gelato & ice cream are so yummy. I like the old candies too. Takes me down memory lane….
Chattie Cookie
TripAdvisor.com
Ed F., Yelp.com
So much candy so little time! Dark chocolate almond clusters and chocolate gophers hit the spot.
Ed F.
Yelp.com
Homemade details put our candy store franchise in a class of its own.
Each of our stores features a candy making kitchen where you and your staff will make World Famous Pralines® , creamy homemade caramel and other scrumptious confections, right in full view of the guests!